Your Haiku accounts share the same username/email and password. If you change it for Haiku Pro it is also changed for World of Haiku.
🚧 Pardon our construction!🚧
We're currently building a more unified Haiku experience to make sure players have easy access to all their Haiku products on the web. In the short-term that means that players using World of Haiku in their browsers will be managing their password via the Haiku Pro password reset system.
Step-by-step walkthrough:
1. Click the "Reset it." link:

2. Enter your Haiku email. This is the email you used to sign up for the account.
If you purchased or used a coupon code on Stripe to set up the account, it is the same email address.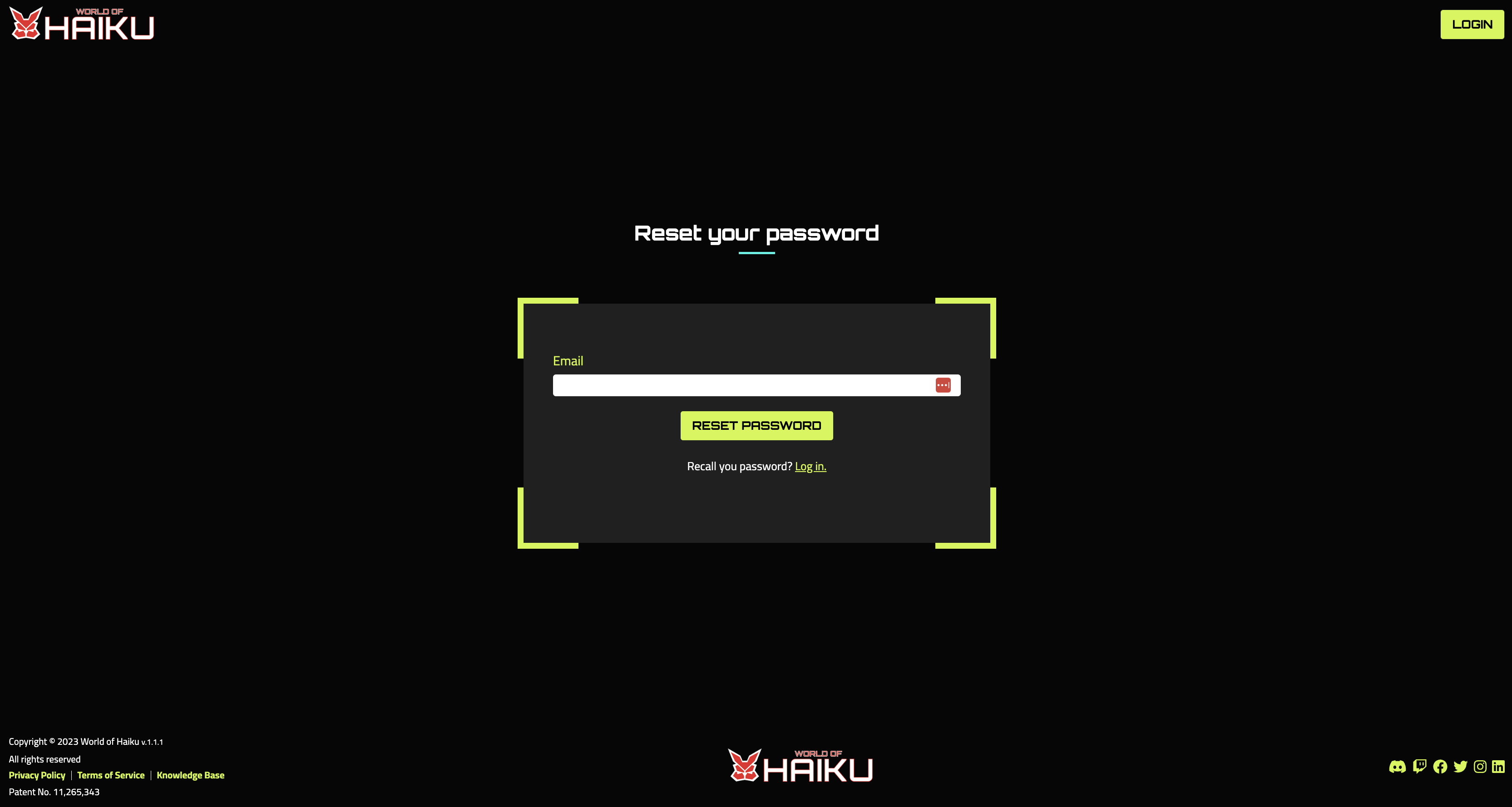 3. You will see this confirmation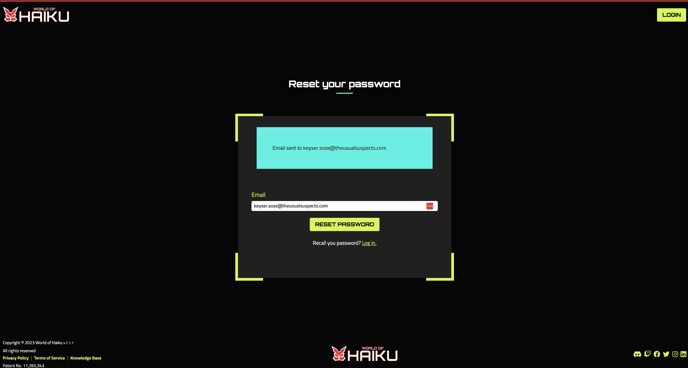 4. Check your inbox.
You will see a message from support@haikurange.com titled "Reset Password".
Tip: if you don't see the email, check your spam folder.
Click the "Set Password" button.
5. Set your new password
Enter your new desired password and click "Confirm". This screen will reset the password for your Haiku account. This applies to both World of Haiku and Haiku Pro.
BONUS: If you have World of Haiku you also automatically have access to the free tier of Haiku Pro!
You will see this confirmation popup. Click "Login".
You will land on this Haiku Pro login screen.
If you would like to check out Haiku Pro you can use your Haiku email and the password you just reset to log in. Haiku Pro is aimed at more advanced users, so if you try it out and it's too difficult, don't worry! You can always come back once you've mastered World of Haiku.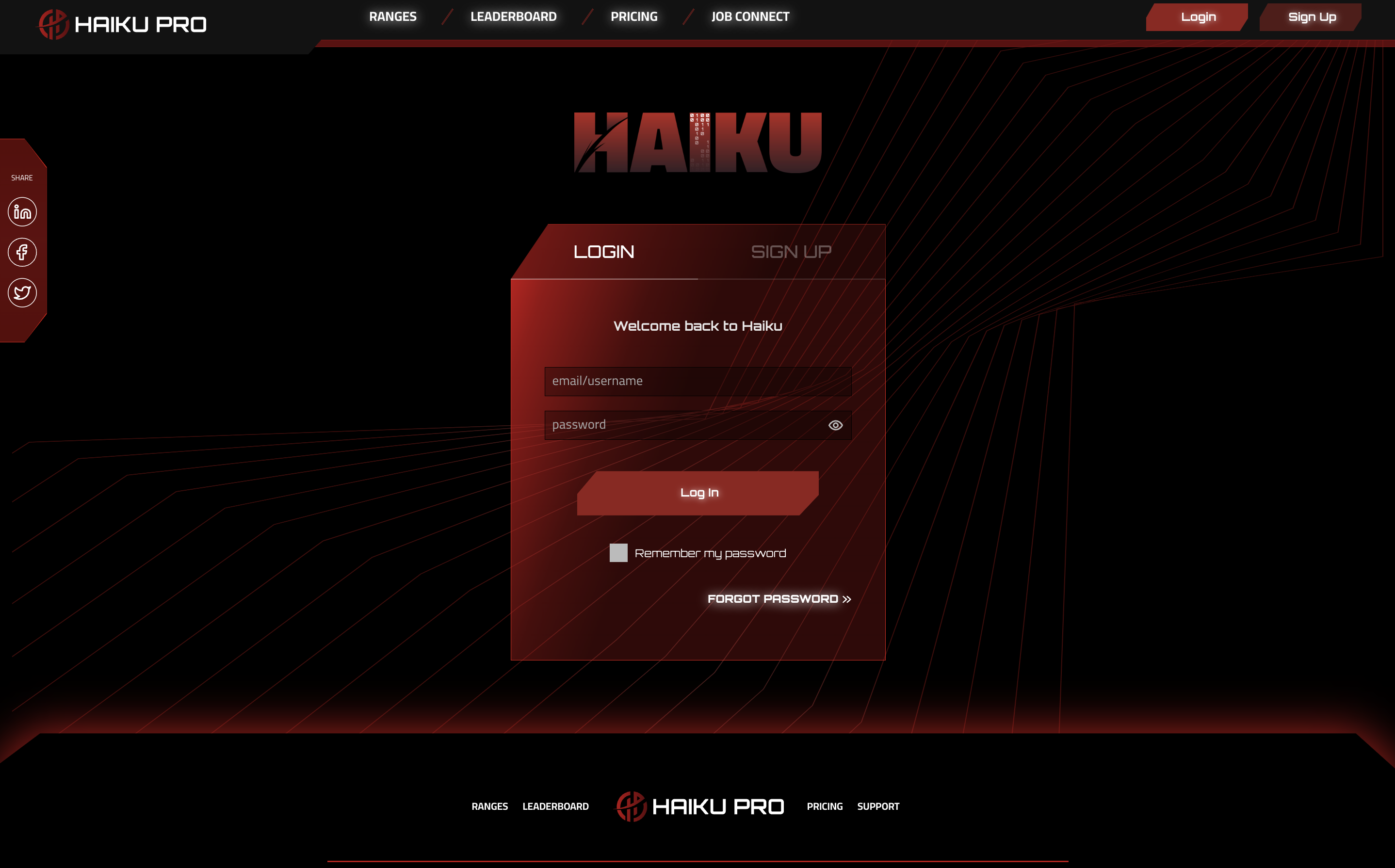 After you reset your password, just navigate back to play.haikuinc.io and you will be able to use your new password to log in.
6. Navigate back to play.haikuinc.io
You can now log in on play.haikuinc.io using your Haiku email & the password you just set/reset.