Haiku Admin Panel allows instructors and admins to track learner activity and progress over time.
Step 1: Register Learners
Currently learners must be registered with Haiku. To get started, contact us.
Step 2: Set up Classrooms
Once you have learners in your organization, click on the 'Create Workspace' button in the top right corner.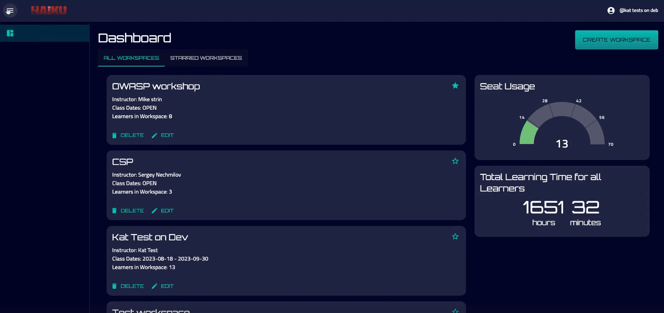 That will open a dialogue for you to name the workspace and set start and end dates for it. The start date cannot be prior to today's date.
Once a workspace is created the dates cannot be edited.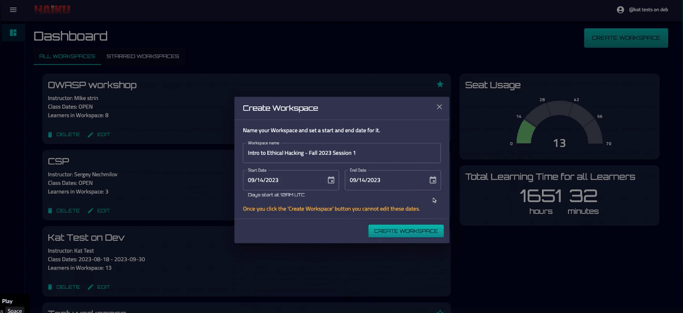 Step 3: Add Learners
Once you are in the workspace, navigate to the Settings tab (just below the Workspace name). Prior to adding learners, your workspace will be empty and look like this: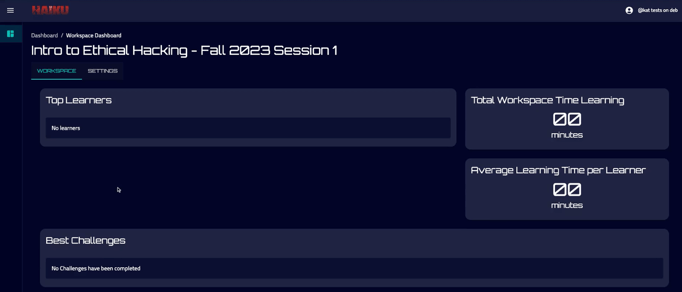 Once you're in the Settings tab you can manage learners (add and remove them).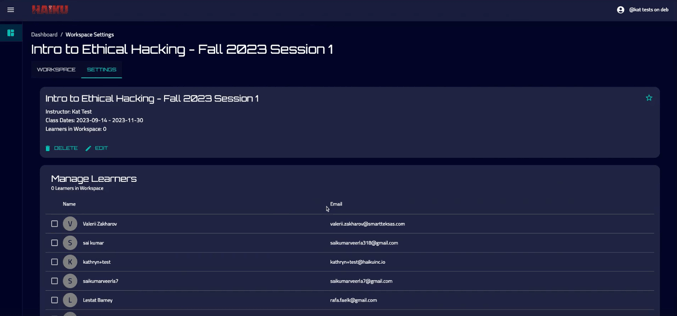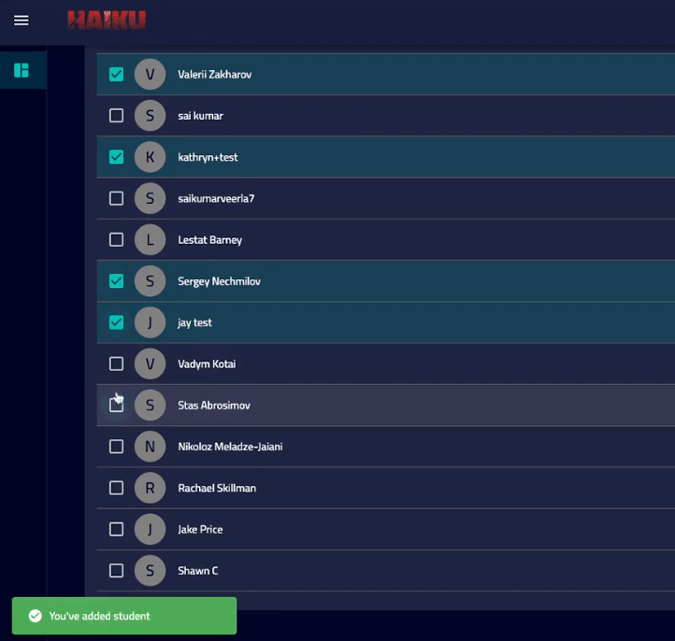 Step 4: Track Progress
Now, just wait for your learners to start learning! You can track their progress on the Workspace tab within the Workspace: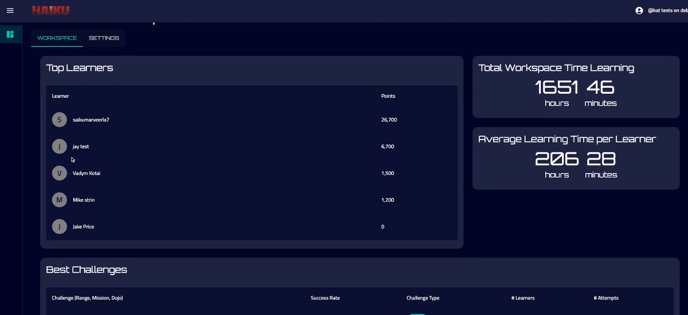 Data currently included:
Total Workspace time learning
Average learning time per learner

Top learners (by experience points)
Best/Worst Challenges by success rate
Learner data

Number of completed challenges
Number of failed challenges
Specialty (Defensive, Offensive, Forensic) based on the type of challenges most engaged with.
Experience point
Learning Time