Build, play, remix, and share World of Haiku Missions (Lessons) using the Haiku Forge tool!
Haiku Forge is only available to those who have the World of Haiku in their Steam Library or have a Haiku Online subscription for play.haikuinc.io
Overview:
Haiku Forge allows players to create their own Missions (lessons) to play or share within Haiku, or take an existing mission and edit it! It can be accessed on any desktop/laptop web browser via play.haikuinc.io or Steam (example mission).
Once you are signed in, navigating to the Forge: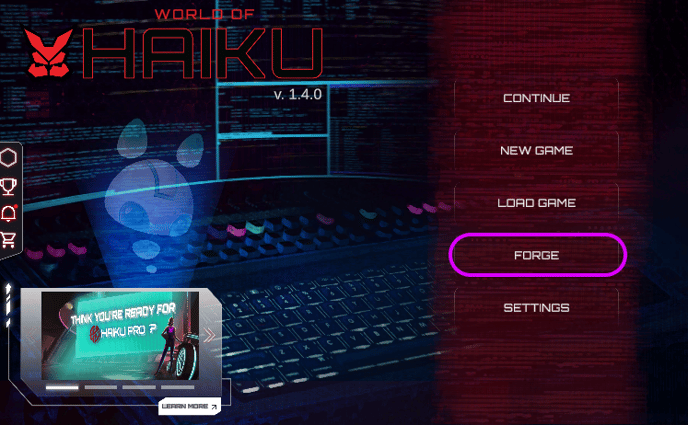 Building Networks:
Start by building a network, setting up devices, services, file systems, etc.
Building Missions
Missions are how players interact with your network. It includes setting goals, with dialog\instructions delivered via the Nitro messenger.
Service commands and feedbacks of commands: Link
Story manager: Link
If you have feedback, please leave us a comment here or fill out this survey.
If you questions, head on over to our Discord: Link.